Indoor Air Quality Testing - Air Test
Based in Kuala Lumpur, we provide indoor air quality testing services, indoor environmental assessments and indoor mold testing for homes, offices and industrial buildings within the ASEAN region.
Poor indoor air quality can have a profound effect on your health, productivity and enjoyment of your home or place of work.
The USEPA has found that the air quality indoors can be 6 to 10 times more polluted than the outdoor air in some industrialized cities.
Our indoor air quality testing services can provide you with detailed information on the composition, sources and levels of indoor pollutants. Common indoor air quality pollutants can be caused by inadequate ventilation, poorly managed humidity levels, dust and particulate issues, chemical off gassing, combustible gases and sewer gas issues, water intrusion leading to mould growth, bacterial issues as well as poor building design and maintenance. An air test will show you what you are breathing in.
An indoor air quality assessment can identify the levels as well as causes of poor indoor air quality by examining allergens in the breathing zone. It is only with this type of factual information that you can do something about the air you breathe. You don't have tolive or work in a sick building any longer. We perform detailed indoor environmental assessments, air quality testing as well as forensic mould inspections to help you improve your indoor environment.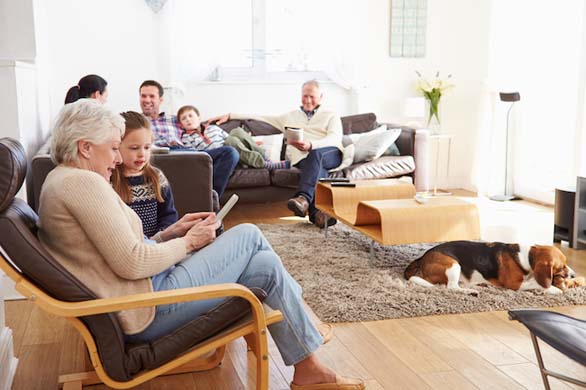 Indoor Air Quality Residential
The air you breathe in your home can have a profound effect on the overall enjoyment of your home as well as your overall health. Indoor air quality problems or indoor mould growth issues can have long lasting effects on your health. Most residential clients contact us due to odor complaints, allergic reactions, respiratory issues, sinus infections or previous water damage and/or mould issues in the home. A large number of clients also just want to know if the air they are breathing is safe. Indoor air quality in the home can be affected by many factors such as building design, heating/cooling design, previous water damage or previous mould growth issues. Most if not all issues can be easily addressed or solved once it is determined what the indoor air quality or mould growth issues are.
Air Quality in Offices
The indoor air quality in an office environment or in other words the air you breathe will have a profound effect on your overall ability to work, concentrate and perform daily tasks. Poor indoor air quality can lead to employee complaints as well excessive down-time and absenteeism.
Poor air quality can lead to odor complaints, allergic reactions and is one of the leading sources for employee dissatisfaction in the workplace. We can show you easy and inexpensive ways to make any office a healthier place to work thereby decreasing employee complaints, decreasing absenteeism and increasing productivity. The cost of our indoor air quality assessments are quickly outweighed by increased employee satisfaction and productivity. Our Indoor Air Quality Testing program can pin point your indoor air quality issues and provide easy to follow and concrete solutions to your air quality needs. All our air quality assessments are confidential and include a complete report with detailed recommendations to solve any sick building issues.