THE NEW STANDARD OF CLEAN AIR.
Hextio brings consumers the highest certified clean air technology in the world, Viruskiller™, in a small and affordable package. The days when dust was the biggest problem in our indoor air quality are long gone. Nowadays, problems are bigger, particles are smaller and the results are deadlier. The market needs more than a box with fan and filters. It needs cutting edge technology.
THE NEW STANDARD OF CLEAN AIR.
The perfect air purifier and steriliser for medium to large rooms. Combining pre filter, HEPA filter, activated carbon and the reactor cell of 8 super UVC lamps with 40 TiO2 hexagon filters makes it the ultimate solution for spaces up to 60 square meters.
VIRUSKILLER™ VS. THE REST
Two key factors to consider when using technology to reduce
airborne and droplet virus exposure:

Our clean air technology has the world's best test results on all air pollutants
Virus
You just import any of our professionally designed demos with a click of a button. No xml files, it's an amazing thing.
Toluene
Toluene is used as a solvent that is present in paint thinners, nail polish remover, glues, and correction fluid. Serious exposure, toluene may cause sleepiness, stumbling, irregular heartbeat, fainting, or even death.
Nitrogen Dioxide
Nitrogen dioxide is part of a group of gaseous air pollutants produced as a result of road traffic and other fossil fuel combustion processes. Nitrogen dioxide inflames the lining of the lungs, and it can reduce immunity to lung infections. This can cause problems such as wheezing, coughing, colds, flu and bronchitis.
Formaldehyde
Formaldehyde can off-gas from wood products, such as plywood or particle board, but it is produced by paints, varnishes, floor finishes, and cigarette smoking as well. It can cause cancer, and has been linked to an increased risk of asthma and allergies in kids.
Bacteria
A person's mere presence in a room can add 37 million bacteria to the air every hour -- material largely left behind by previous occupants and stirred up from the floor -- according to new research by Yale University engineers.
Mould
Inhaling mould fragments or spores can inflame the airways, causing nasal congestion, wheezing, chest tightness, coughing and throat irritation. Prolonged exposure to high levels of indoor dampness can reduce lung function and cause chronic health problems such as asthma.
Particulate matter
Particulate matter is the sum of all solid and liquid particles suspended in air many of which are hazardous. This complex mixture includes both organic and inorganic particles, such as dust, pollen, soot, smoke, and liquid droplets. These particles vary greatly in size, composition, and origin.
VIRUSKILLER™ IS THE WORLD'S HIGHEST CERTIFIED CLEAN AIR TECHNOLOGY
PARTICLE SIZE
Nano Particles and viruses are the most dangerous type of air pollution because they can reach the deepest parts of the lungs and be transferred into the bloodstream. These are too small to be caught in HEPA filters and must be destroyed.
TEST RESULTS
Our main focus as a company is in the high-end medical sector, where there is no room for deceptive marketing. We back our statements up with accredited test results and we have conducted more tests on our product range than any competitor products.
AFFORDABILITY
Standard air purifiers try to dazzle you with bells and whistles but are nothing more than a fan with a filter in a box. Hextio gives you cutting edge clean air technology at a reasonable price.
Respiratory viruses are no match for Hextio's reactor chamber. Our patented, core technology has been tested against Coronavirus DF2, Adenovirus, Influenzavirus and Poliovirus. The results show a 99.99999% kill rate on a single air pass.
Hextio kills respiratory viruses and:
It prevents airborne contamination so that infectious diseases don't spread from one person to another.
It removes contaminants from the air so that allergens and viruses don't drift into your home.
It helps control allergies and asthma so that your immune system develops a stronger response to viruses and contamination.
Click here for more Radic8 video references
Infection Routes research by Toho University
How an aerosol cloud travels in the air - Aalto University
Radic8 is an all-in-one solution for air quality problems in a wide range of market sectors.
MEDICAL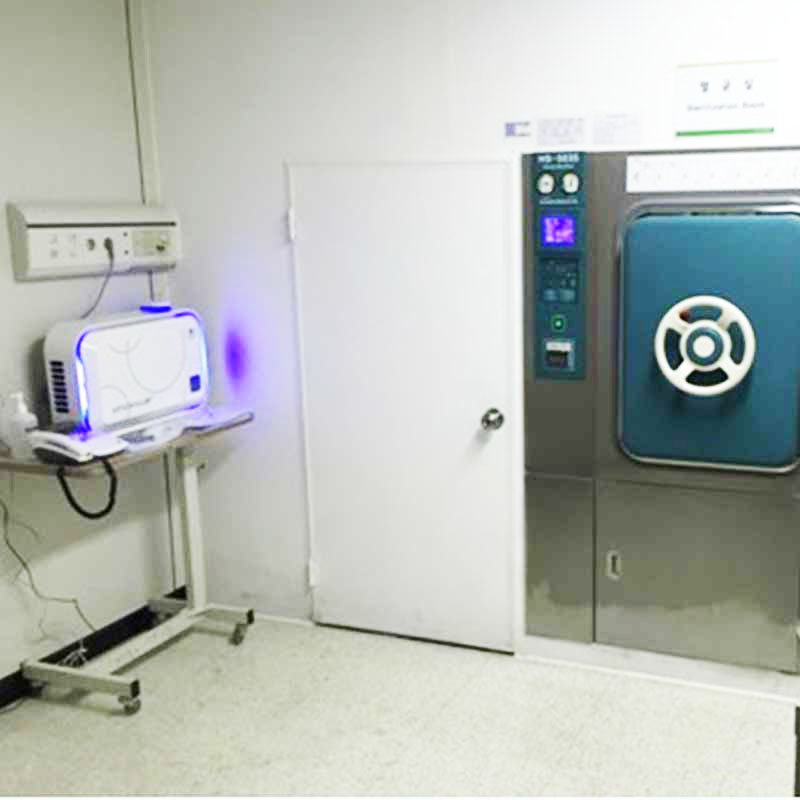 EMERGENCY AID
EDUCATION
ELDER CARE
DENTAL
MILITARY