Air Impact to Health – What you should know before you buy an air filter?
Closing the windows and turning on the air conditioning can help reduce the amount of particles indoors. But this may not be enough to filter particles suspended in the air because the air-conditioner is not equipped with filters that can trap microscopic particles. Tiny particles known as PM2.5 could get into the bloodstream to trigger potentially fatal heart attacks and strokes, while those that enter the lungs can cause symptoms like those caused by asthma, such as breathlessness, wheezing and coughing. The EPA says that 188 hazardous air polluting emissions have the potential of producing health issues among allergy suffers, asthma suffers, young children, the elderly and women who are pregnant. The best benefit for those with chronic heart and lung problems is to use high efficiency particulate air (HEPA), ultraviolet (UV), photo-catalytic and carbon filters to removing bio-contaminants - bacteria, viruses and mold. A photo catalytic oxidation (PCO) is the latest new form of filtration technology that converts dangerous gases and particles into safer compounds.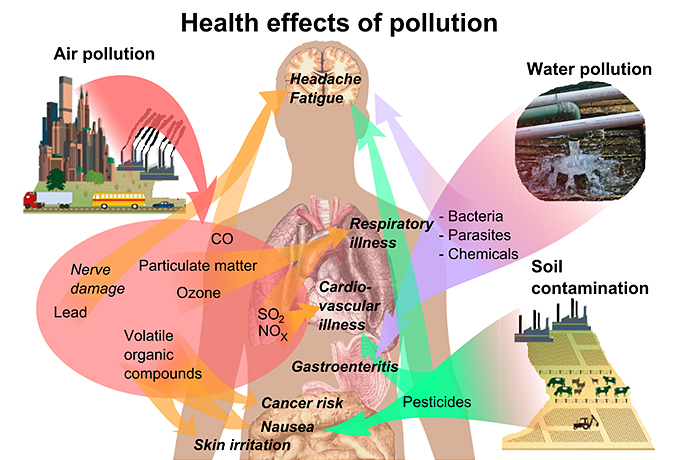 Choosing a HEPA Air Purifier
Choosing the right air purifier for your house can seem like a daunting task if you do not know where to start. People, now more than ever, are turning to natural solutions for resolving everyday health issues such as allergies and asthma. The easiest way we can remove these pollutants from the air is through the use of an air purifier. The HEPA air purifier is by far the most efficient air filtration system, but you should make sure your chosen air purifier meets these seven criteria:



• Make it a HEPA

Originally created to remove radioactive particles from the air during the Manhattan Project, HEPA filters remain the most efficient, effective way to clean the air. A medical-grade HEPA rating means that the filter removes 99.97% of particles 0.3 microns and larger, including ultra-fine dust, pollen, mold spores, bacteria and viruses.




• Does not release off-gassing of chemicals

Some air purifiers are made with poor quality plastic that can off-gas Volatile Organic Compounds (VOCs) which pollute your home. This is entirely counterproductive and can be avoided with an air purifier housing made from aluminum or engineered plastics that does not promote VOCs.




• Activated Carbon

Many HEPA air purifiers also contain an activated carbon filter. Carbon is "activated" when it's treated with oxygen, causing tiny pores to open up in the carbon's surface. The pores capture pollutants, removing them from the air. Carbon filters are extremely good at removing volatile organic compounds (VOCs), toxic gases, chemical fumes, and odors, among many other things. Sometimes the carbon is also treated with another chemical in addition to oxygen, often potassium. This creates a chemisorbent, which is ideal for removing highly chemically-reactive or inorganic gases. People should make sure to get an air purifier with a quality activated carbon filter. The amount or quantity of carbon is directly linked to how many pollutants it can remove, so be wary of filters that are carbon coated or have only a token amount of carbon present.




• Air Purifier Pre-filters

HEPA filters are designed to remove the tiniest particles possible – as small as 0.3 microns and even smaller, in some cases – so it's wasteful if larger particles use up the filter's capacity. Because of this, many HEPA air purifiers contain one or more pre-filters. A pre-filter removes the larger particles visible to the naked eye, such as dust and pet dander. This allows the HEPA filter to be used to greatest effect, to remove microscopic particles. The pre-filter also increases the longevity of the HEPA filter, decreasing the need for frequent HEPA filter changes. People should check to ensure that their HEPA air purifier comes with at least one pre-filter in addition to the HEPA filter and activated carbon filter.




• Ozone-free Operation

Ionic air purifiers have been trendy in recent years, despite the fact that they may do more harm than good. Even the best ionic air purifiers produce ozone as a byproduct of operation. Ozone is recognized by both the American Lung Association and the Environmental Protection Agency as a pollutant. The Mayo Clinic warns against breathing in ozone as it irritates the lungs. Recent studies have shown that even a small amount of ozone released continuously will accumulate indoors, quickly reaching unsafe levels. Since people are buying air purifiers in order to breathe healthy, clean air in their homes, they should make sure they're not inadvertently causing more damage by introducing more pollutants. There is no substitute for a HEPA air purifier.




• Photo catalytic oxidation (PCO)

Photo catalytic oxidation is a new form of technology that converts dangerous gases and particles into safer compounds. Such neutralization process mainly target bio-contaminants - bacteria, viruses and mould. Carbon filters are more effective at clearing odour from the air. PCO draws in airborne organic pathogens like allergy triggers, mold spores and fumes from household chemicals (VOCs) and slows them down, dispersing them across the catalytic surface and strips away their carbon atoms until the organics are destroyed. The process, known as oxidation, is safe, highly effective and produces no ozone or other harmful byproducts.




• Be Vigilant about Details

Paying attention to details can save a lot of frustration down the line. Small things to consider include the quality of the materials used, the air flow rate, and long-term performance. Some cheaper air purifiers are made out of mediocre materials and may off-gas VOCs. Once again, air purifiers should remove the pollutants from one's home, not introduce new ones. Make sure the purifier does not release VOCs and is made of good-quality materials. Air flow rate is another thing to consider. This is the amount of air the purifier takes in from its surroundings. Manufacturers may inflate these numbers, so look for ones that guarantee a product's efficiency. At the same time, people should realize that ultra low penetration air (ULPA) filters are not superior to HEPA filters. ULPA purifiers have a very low air flow rate, meaning they don't clean enough volume to make the purifier very effective.